Let us audit your closet!
If your closet feels overwhelming & uninspiring the closet audit is for you!
The closet audit focuses on personal styling and organization within your wardrobe. Trust an expert at helping you take charge of your closet by repurposing what you already own, purging items that are not working for you, and gathering useful information for filling wardrobe needs. There is special attention given to items that are not flattering, ill-fitting, and out of date. Your closet will then be organized by style, color & season (if desired). 
If the client prefers, a wardrobe summary can be included with recommendations for outfits. Digital images of outfits are an additional option.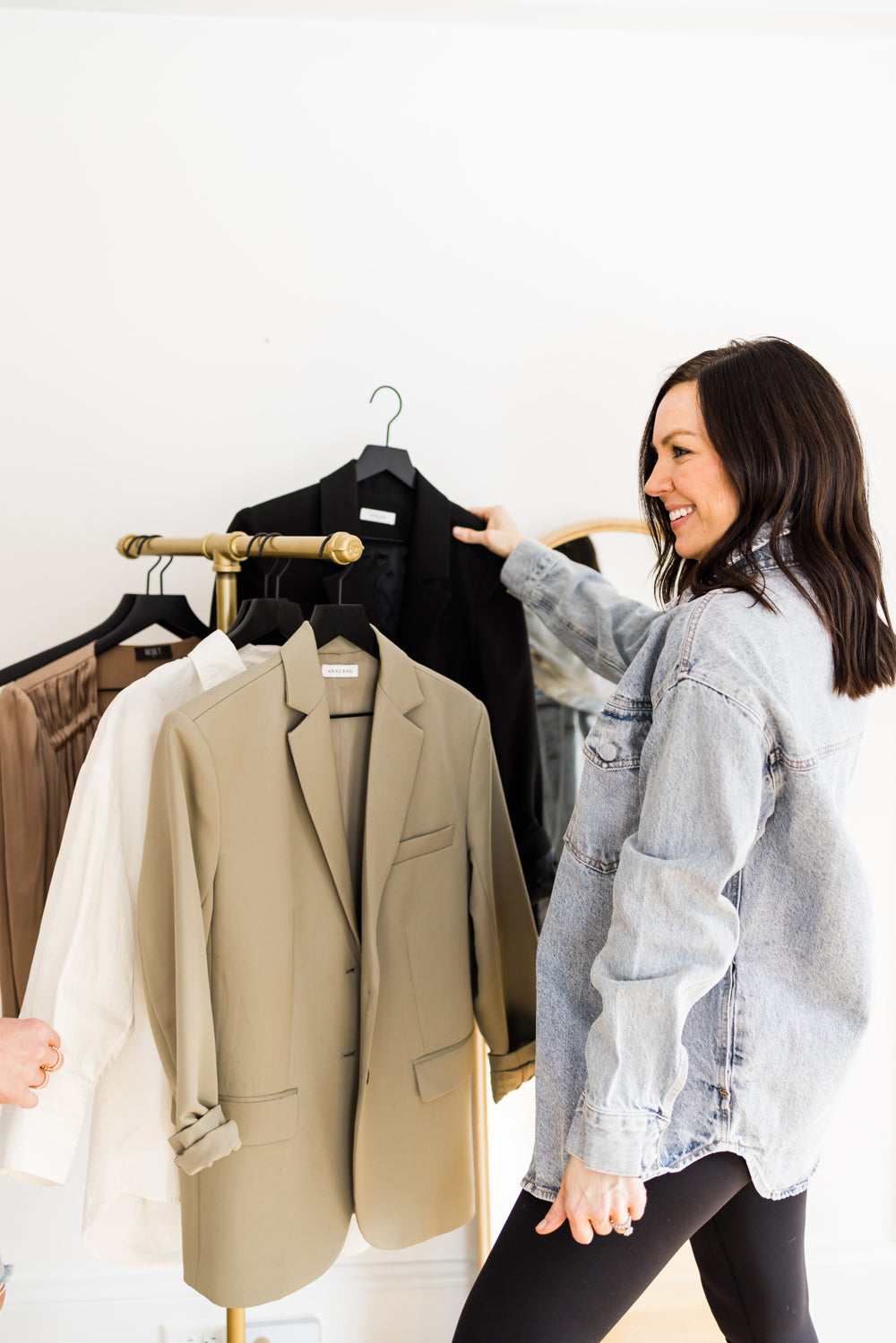 Pricing
Free 30 Minute Consultation
$125/hour (2 hour minimum)
Each additional hour: $100
$50 non-refundable booking deposit (goes toward final invoice)
Organizational supplies (hangers, baskets, bins, etc) vary by project and are additional fees.
Servicing Nashua NH and surrounding towns only (additional $25 mileage fee for every 25 miles of travel outside of Nashua)